The moments of holding hands and walking side by side through life's journeys and reaching the happy paradise are unforgettable moments.
The Wedding — The spiritual moment when two hearts beat in unison, also the moment of sublimation and fruition for a beautiful love, the beginning of a blissful and full of joy future.
Love begins with a simple moment packed with emotional vibrations, followed by a spiritual promise to the start of a new life journey. It's the Happiness Road, walking side by side to one home by heartbeats.
Perhaps now you and your sweetheart are full of happiness and excitement when you decide to marry to enter the blissful paradise.
Perhaps now you are thrilled for the most significant — spiritual day of your life, but there are many details to consider. Maybe the couple's mood is also starting to get worried, right?
So, allow Hoi An Memories land take away your worries and accompany yourself while preparing your dream wedding!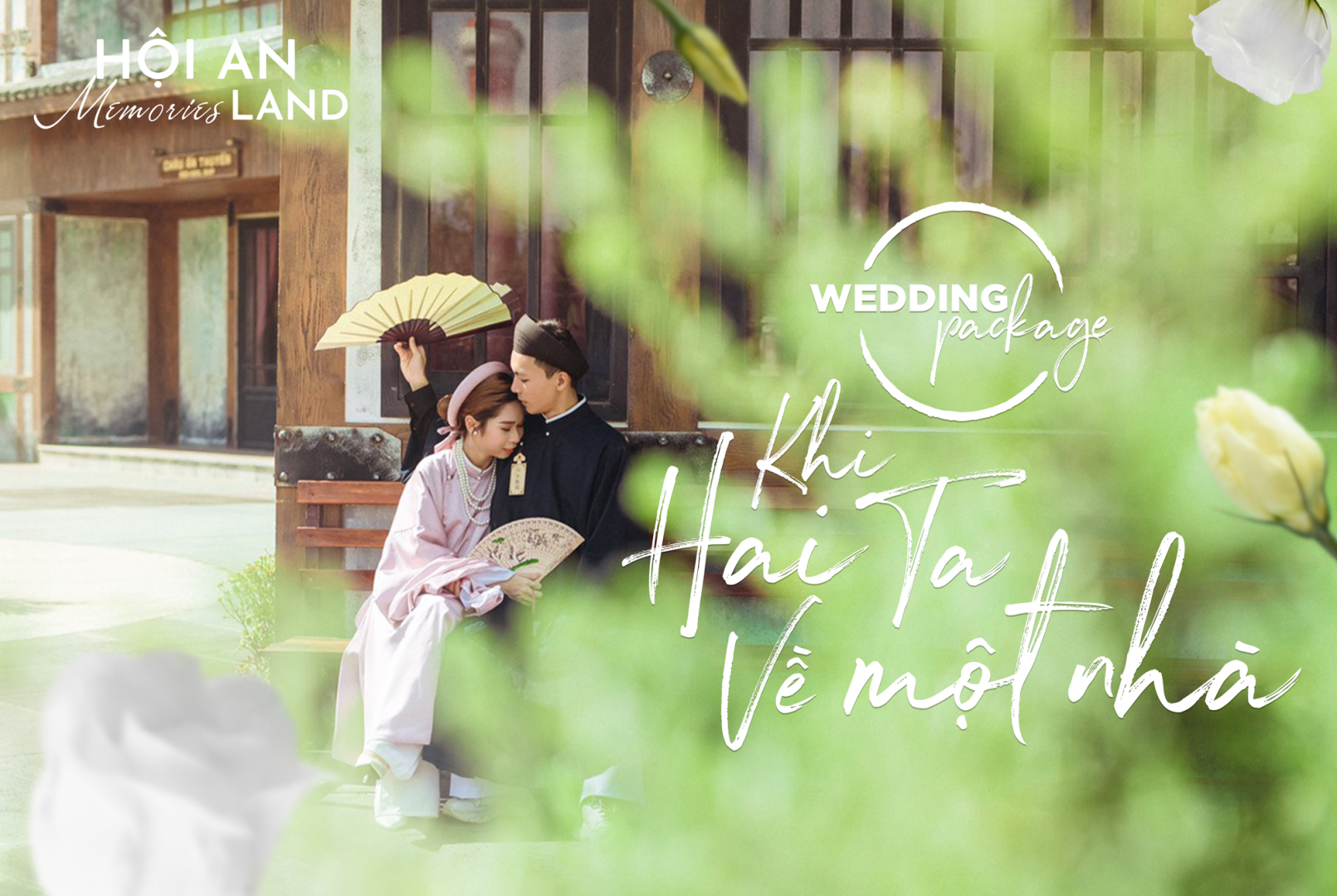 The first step for the wedding preparation - A Wedding Album - love tale short film!
Maybe you're wondering, "Where is the best place to shoot wedding photos?"- Which is better, Hoi An or Da Nang?
These answer is right here! Hoi An Memories Land will offer you 1001 super romantic and fascinating angles to capture precious moments through emotive and colorful picture shootings.
With the BACKGROUND WEDDING PHOTOGRAPHY PACKAGE — Here's limited-time offers just for you:
Free rental of 02 traditional wedding dresses
5 drinks for the Ekip (up to 5 people — including the bride and groom).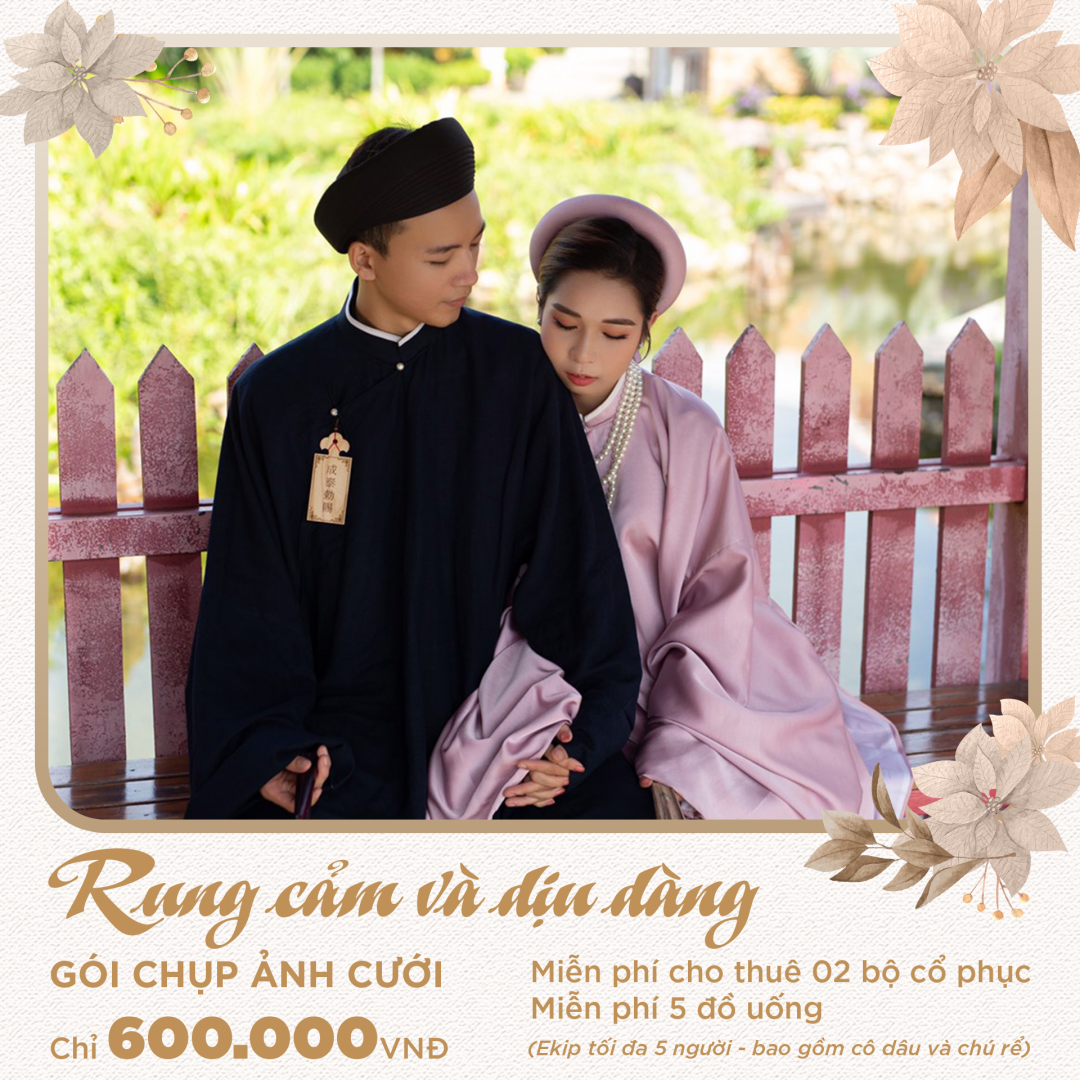 Step 2: The "dream" wedding party — The couple's day couldn't be more spectacular.
Only this autumn, the Exceptional Wedding Package will give you artistic and creative experiences from Hoi An Memories land.
It will be exquisite, romantic, and full of emotion for The dream wedding celebration at Hoi An Memories land will leave an everlasting impression on the newlyweds.
Happiness's Double with WEDDING PACKAGE romanticism offers:
Save your memories for complimentary with 1001 gorgeous wedding photography angles surrounding Hoi An Memories.
01 private Honeymoon night at Hoi An Memories Resort & Spa, a luxurious resort in the heart of the romantic Hoai River.
A sweet wedding cake - a meaningful wedding gift for a more romantic couple's day.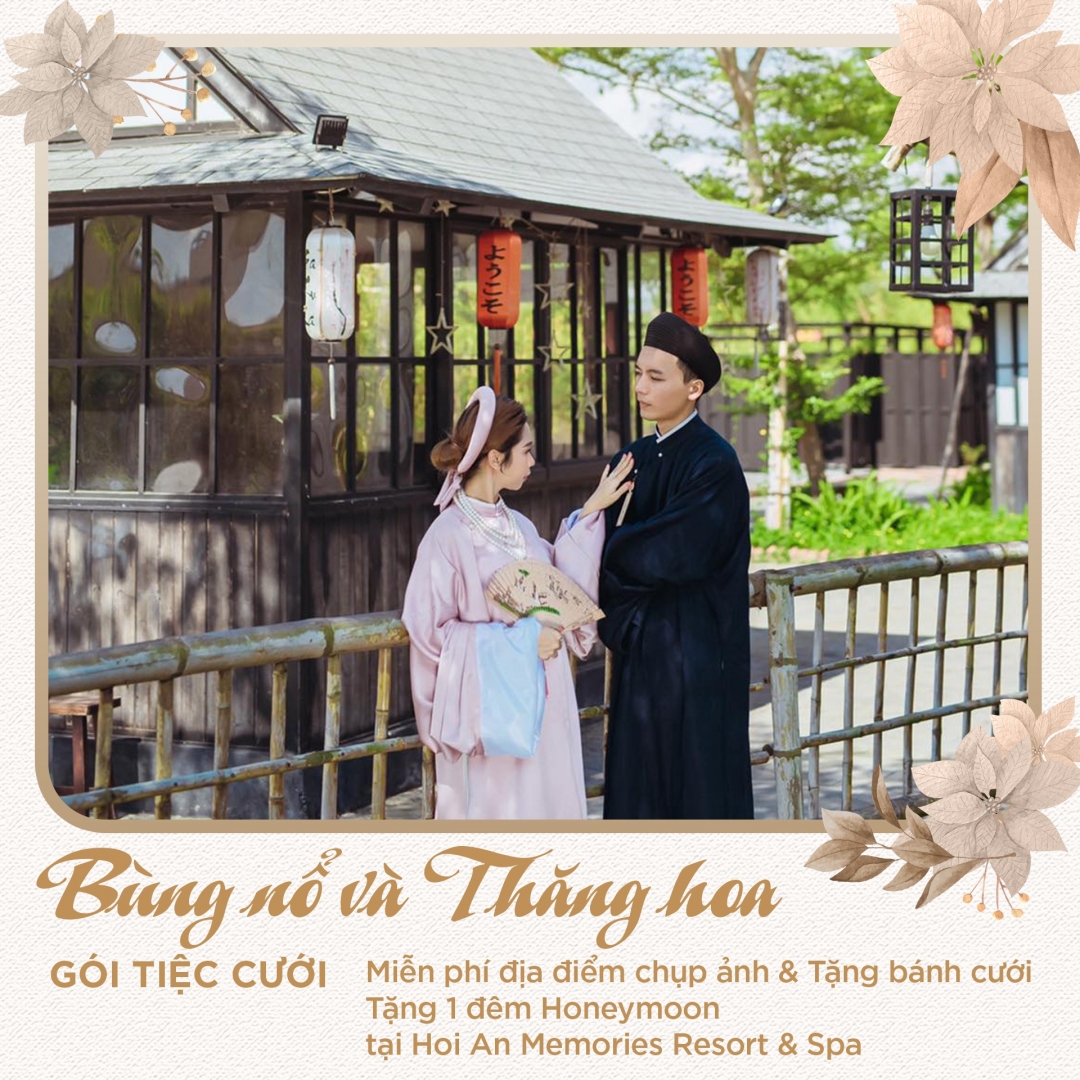 The day that we love each other - shared love, shared heartbeat. Let us celebrate a spiritual moment of love with you, marking a milestone moment in your life at Hoi An's most beautiful destination - Hoi An Memories Land.